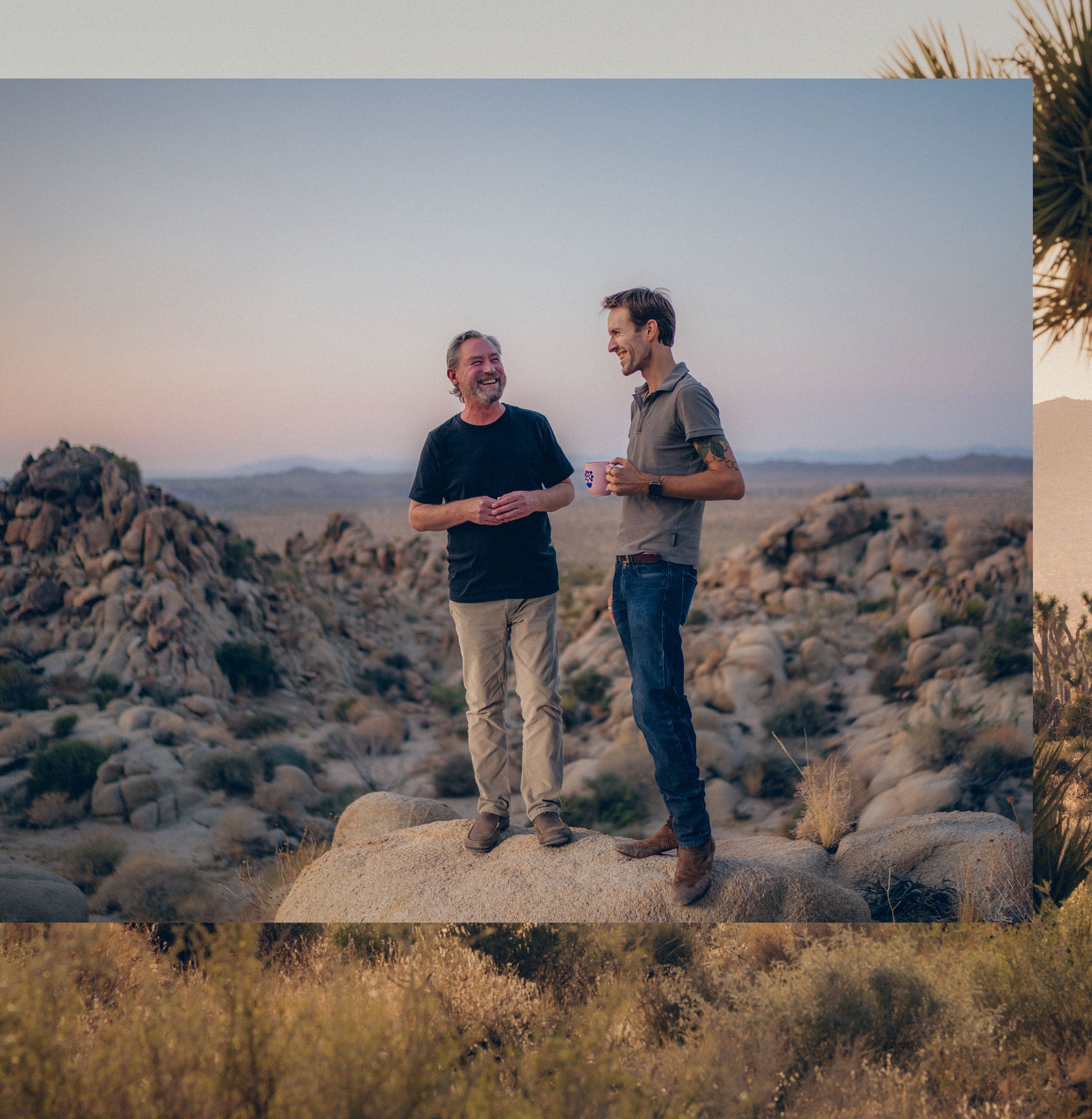 Joshua Tree Coffee roasts premium organic coffee for people seeking to experience a piece of our eclectic desert culture.
Our specialty coffee company was born out of two simple truths: the profound positive impact of organic farming and the awe-inspiring power of Mother Nature. Sourcing only the most exceptional organic beans and roasting them in the extremes of the Mojave Desert, our small-batch roasts embody the unique, invigorating energy of our tight-knit community and its unparalleled surroundings.
Devoted to showcasing the natural beauty and culture of our one-of-a-kind surroundings.
Our coffee embodies the essence of Joshua Tree's local environment. Inspired by the natural rejuvenating power of the desert landscape, our roasts evoke the rustic flavor of our unique home. Coffee is a source of connection for many cultures, and we aim to showcase the warmth and spirit of the Joshua Tree community in ours.
Dedicated to protecting farmers and the environment through organic coffee.
Our passion for producing some of the best coffee in the world is rooted in our commitment to raising awareness of the damage caused by conventional, non-organic coffee. Over 91% of worldwide coffee is heavily treated with pesticides, herbicides, fertilizers, and other chemicals that are often harmful to people and the environment. We believe consumption of organic coffee is the best remedy for this undeniable harm, which is why our in-house Loring roaster will never touch non-organic coffee beans.
Developing new, unconventional roasts defined by the unique challenges we encounter daily.
Unlike a larger, conventional coffee company and other specialty retailers, our unique positioning in the rural extremes of the desert lends to the formulation of our roasts. Extreme heat, floods, and other natural occurrences require constant adaptability and problem-solving. The delicious flavor of our roasts goes beyond just quality organic beans; it captures the strength of our experiences and the robustness of our craft.